We have been delivering beautifully crafted labels for more than 40 years
If you have a product. We have the label Solution...
Packaging Labels Australia Pty Ltd is a family owned and operated label printing company in Sydney. We specialise in the printing of superior self-adhesive labels and we have been in operation since 1999. Packaging Labels Australia Pty Ltd & Western Labels merged in 2009 with Western Labels being in operation since 1975.
We produce a wide variety of printed self-adhesive labels and stickers for many industries including Food & Beveridge, Promotional, Cosmetic, Chemical, Animal Health, Industrial, Wine, Transport and other markets.
We have a fully equipped Art and Design Department and a range of label printing presses to accommodate our clients label printing requirements. Our state of the art presses can print in up to 6 colour plus varnish and lamination. We also offer  inline screen printing, hot & cold Foiling, die cutting and sheeting.
Our success is attributable to our customer oriented focus of On Time, On Price, On Service, On Quality.
Call us on 02 9671 1488 or click here to Get A Quote
Our Services
We've been printing labels for over 40 years and our range of services and equipment is as diverse as our customers requirements.
Our specialist team is here to help. If you would like to discuss your next label project just give us a call on 02 9671 1488 or complete the enquiry form below.
Expert Advice
Our sales and production team will ensure you get the perfect label solution for your job. We will advise on the best materials, adhesives, colours and shape for your needs.
Custom Design
Need creative label design? Our in-house design team can help. We specialise in designing stunning labels that will make your product stand out from the crowd.
Superior Printing
Our printers are experts in their field and take pride in their work. They have the equipment and years of on-press know-how to ensure your labels are top quality and look great.
Fabulous Finishing
We can give your labels that fabulous finishing touch with a wide range of embellishments including die-cutting, foil stamping, embossing and more…
Label Gallery
Check out some example of our work below.
If you would like to see some printed samples or to discuss your label requirements, please give us a call on
(02) 9671 1488
or complete the enquiry form below
WHAT OUR CLIENTS SAY
Just a couple testimonials from our many happy clients.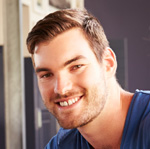 We tried a number of label printers before we settled on Packaging Labels. Top quality printing and service – just what we needed!
Steve
Marketing Manager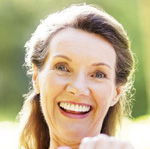 My company needs top quality labels, competitive pricing and deadlines to be met. The Packaging team always delivers. Thanks Guys.
Alisson
Manufacturer / CEO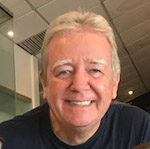 My clients demand accurate colour and excellent label finishing. We get all that and more from Rob and his team.
Tony
Creative Director
Fill out the form and we'll be in touch soon!
To make an enquiry or get a quote give us a call on 02 9671 1488 or complete the form below
VISIT OUR OFFICE
Suite 2, U5/2 Burrows Rd S     St Peters NSW 2044
SEE MAP BELOW
LET'S TALK
Phone: 02 9671 1488
GIVE US A CALL NOW